Nature is God's most beautiful creation. It felicitates the growth, development and nourishment of all its creatures. students of our school planted trees near bhairoba paytha. They brought various seeds and plants from home. Such little steps taken together by the school and students will surely help in fostering strong mental and social health amongst today's children so that they connect with their peers, their elders, their community and their environment.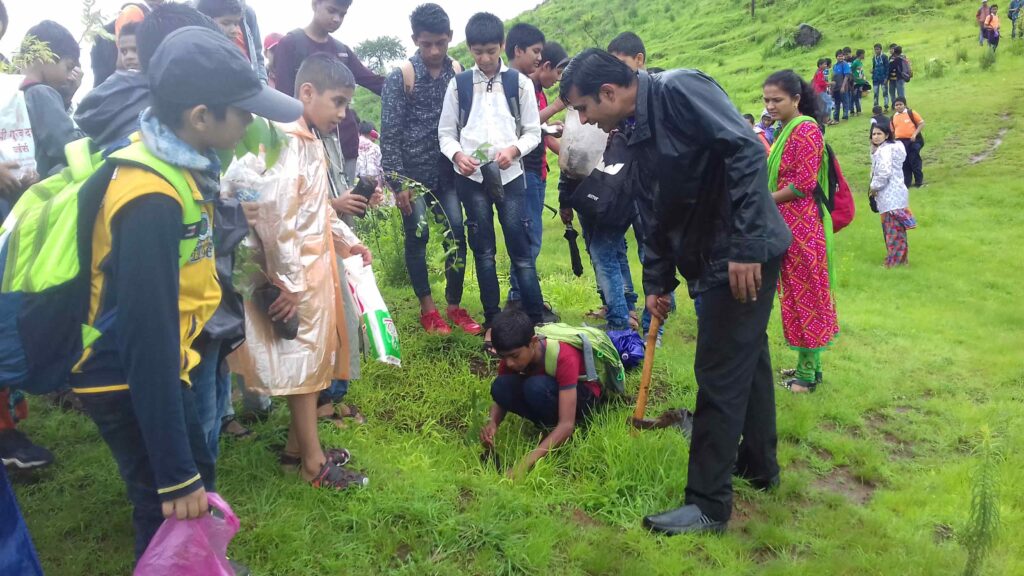 Electronic waste or e-waste describes discarded electrical or electronic devices. Used electronics which are destined for refurbishment, reuse, resale, salvage recycling through material recovery, or disposal are also considered e-waste. Students of our school collected E-waste from their homes, surrounding and also appealed to the people around school and their neighbors, relatives to summit the E-waste in school.
Hindavians did a street play on the occasion of the Ganesh festival by considering the following subjects. 
1] Sound Pollution 2] Maximum height of idols 3] Water Pollution.
To create a positive impact and to lead to drastic changes in our society. Changes towards a better tomorrow. Change in society comes with the change in the mindset of the people and street plays can rightly achieve that goal.
We are constantly celebrating the women in our lives our mothers, grandmothers, sisters, and daughters—but International Women's Day is an opportune time to teach your children about gender equality and how to create a better-balanced world. We are arranging various competitions for lady parents on the occasion of International women's day.
On 16 August 2018, severe floods affected the south Indian state Kerala, due to unusually high rainfall during the monsoon season. It was the worst flood in Kerala in nearly a century. Hindavi Public School took great efforts and collected a fund of rupees 51000 by selling the lanterns in society made by students